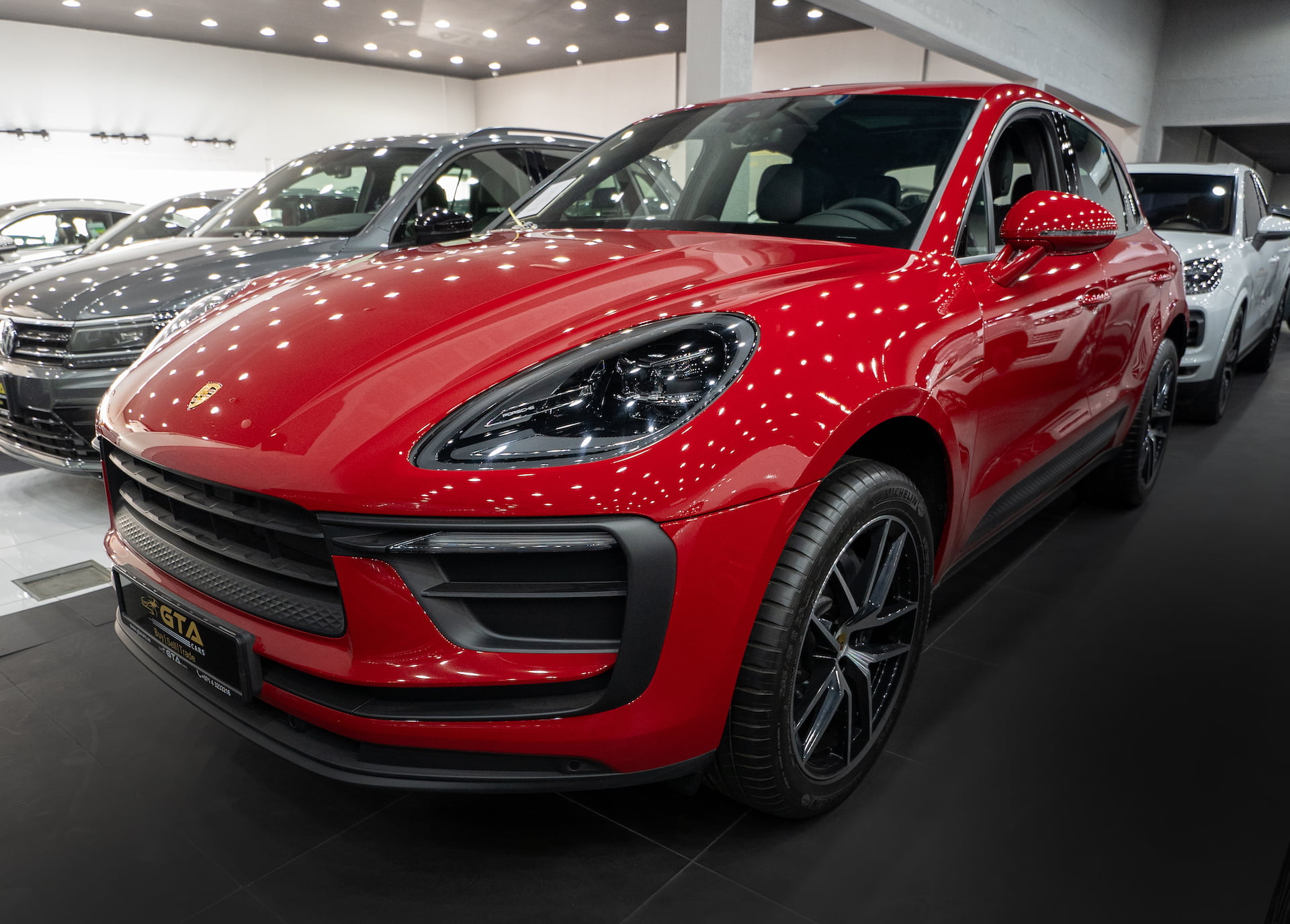 Welcome to GTA Cars' Car of the Week spotlight! This time, we are thrilled to present the epitome of performance and style – the 2023 Porsche Macan. If you're seeking a luxurious and dynamic driving experience, look no further. Let's explore the exceptional features that make the Porsche Macan an absolute standout.
Unrivalled Power and Performance:
The 2023 Porsche Macan is equipped with a robust 2.0TC I4 engine, generating a thrilling 248 horsepower. With a smooth 7-speed auto gearbox, this powerful machine delivers impressive acceleration and precise handling, ensuring a dynamic and exhilarating drive on any terrain.
Luxurious Features and Options:
Step inside the 2023 Porsche Macan, and you'll be greeted by an oasis of luxury and advanced technology. The electric memory leather seats offer unparalleled comfort and support, catering to every journey, short or long. The multi-functional steering puts control at your fingertips, while the USB/Auxiliary audio ensures you stay entertained throughout your drive.
What do our Experts say:
Ken, Showroom Manager: "The 2023 Porsche Macan truly redefines the art of driving. Its combination of power, elegance, and advanced features make it an irresistible choice for any automotive enthusiast."
Aaron, Sales and Consignment Specialist: "The Porsche Macan is a stylish compact SUV, fully loaded with specs and comfort. With only Delivery Kilometers on the odometer, it is a brand-new car that offers a driving experience that exudes luxury and class."
Osama, Sales and Consignment Specialist: "The Porsche Macan is the embodiment of excellence in every aspect. From its impeccable condition to its outstanding warranty, it offers an unparalleled sense of confidence and luxury to its lucky owners."
Final Thoughts:
The 2023 Porsche Macan is not just a car; it's an expression of your passion for driving. With its blend of power, style, and cutting-edge features, this vehicle delivers a driving experience like no other. Don't miss the opportunity to own the Car of the Week and elevate your driving adventures to new heights. Visit GTA Cars today, and let the 2023 Porsche Macan fuel your passion for the road ahead.