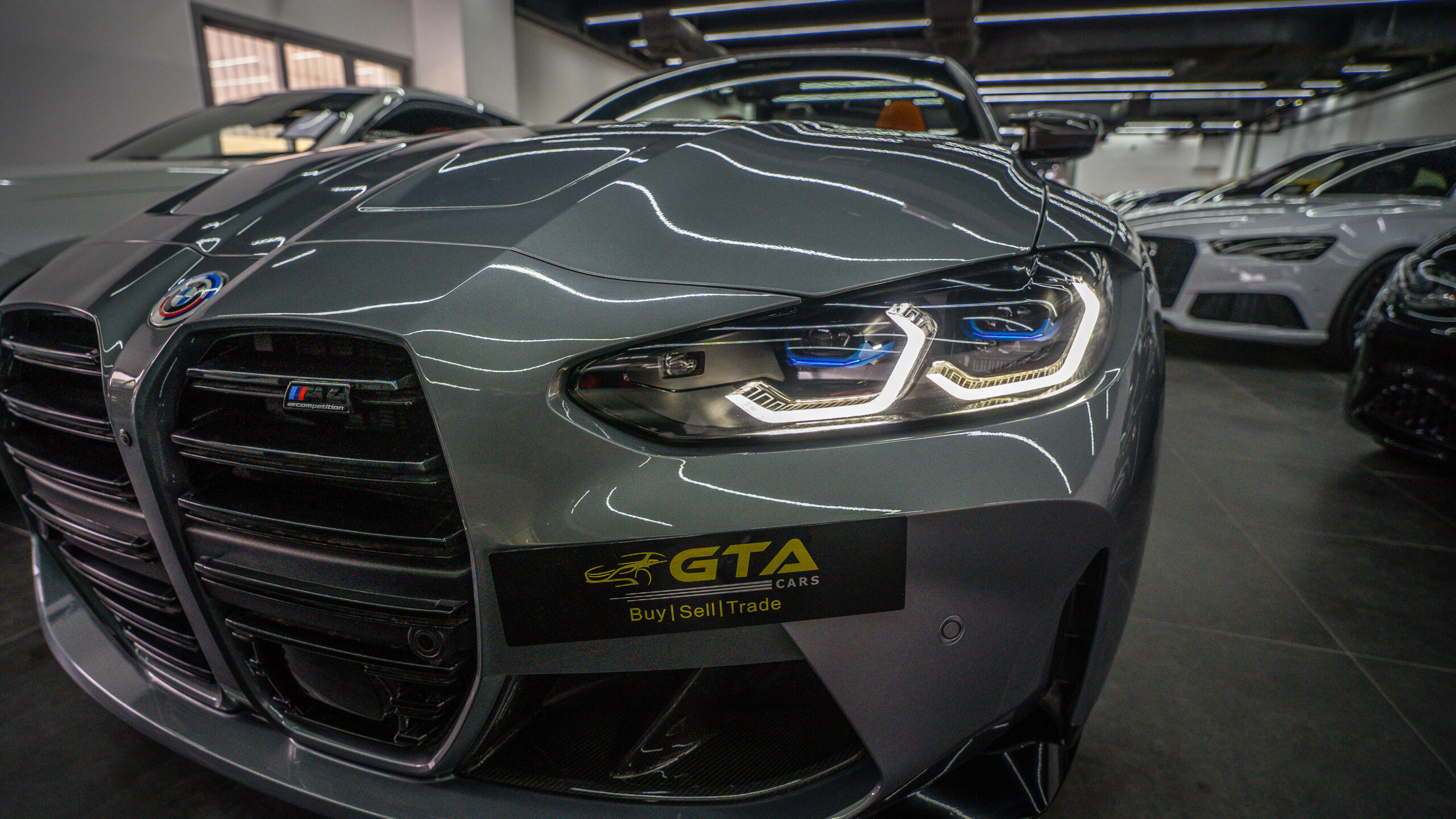 Welcome to our Car of the Week series, where we showcase some of the most exhilarating and luxurious vehicles in the market. This week, we have an absolute gem for all the car enthusiasts out there – the BMW M4 Competition Convertible. With its stunning design, powerful performance, and a host of impressive features, this car is guaranteed to turn heads wherever it goes. Let's delve into the details and explore what makes the BMW M4 Competition Convertible a true standout.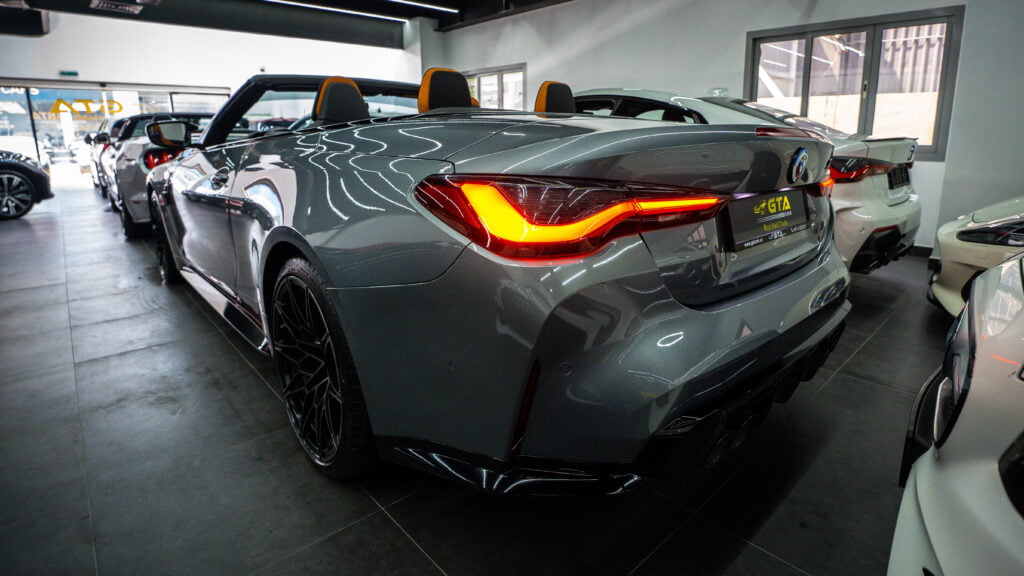 Power and Performance
Under the hood of the 2022 BMW M4 Cabriolet lies a robust 3.0TC I6 engine, delivering an awe-inspiring 510 horsepower. This rear-wheel-drive beast comes equipped with a 7-speed automatic gearbox, ensuring seamless shifts and effortless acceleration. Whether you're cruising along the highway or tackling tight corners, the M4 Competition Convertible offers an adrenaline-pumping driving experience that will leave you craving for more.
Impeccable Condition and Warranty
This particular BMW M4 Competition Convertible is not only a performance powerhouse but also a well-maintained gem. With a low mileage of just 14,800 kilometers and a full BMW service history, you can trust that this car has been meticulously cared for. What's more, it comes with a BMW warranty valid till May 2027, providing you with peace of mind for years to come. The accompanying BMW service package valid till May 2027 ensures that you'll have access to professional care and maintenance, making it even easier to keep this beauty in top-notch condition.
Luxurious Features
Step inside the BMW M4 Competition Convertible, and you'll find yourself surrounded by opulence and cutting-edge technology. The electric memory leather seats offer unmatched comfort and support, allowing you to enjoy long drives without any fatigue. The Harman/Kardon sound system ensures an immersive audio experience, while the navigation system keeps you on the right track wherever your adventures take you.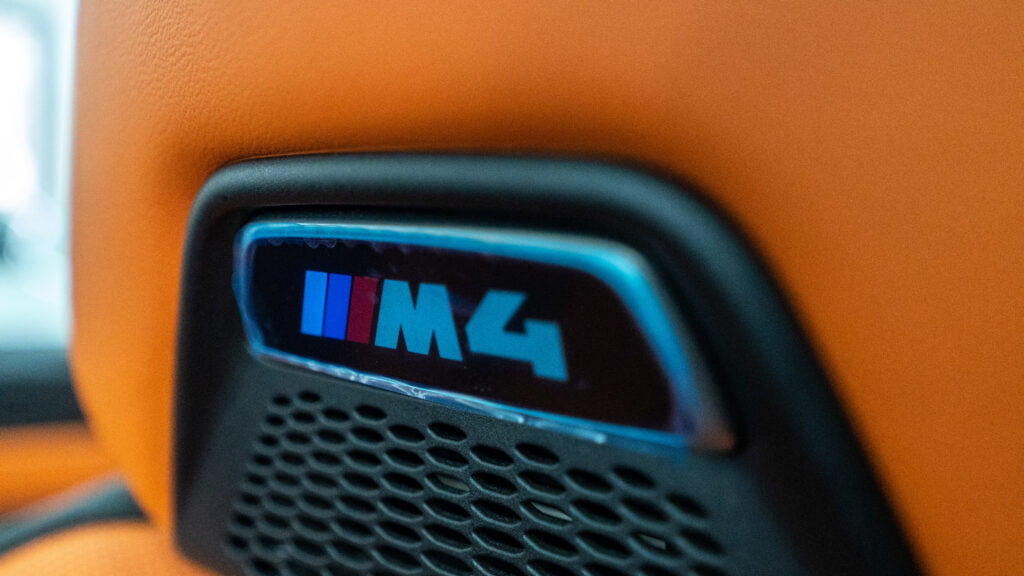 Convenience and Safety
The BMW M4 Competition Convertible is loaded with an array of features designed to enhance convenience and safety. From power fold-in mirrors to a 360-view camera, parking and maneuvering this car is a breeze. The blind-spot assistant adds an extra layer of safety during lane changes, while the keyless entry/start system provides seamless access to your vehicle. Cruise control, multi-functional steering, and dual-zone climate control make every drive a comfortable and effortless experience.
Cutting-Edge Technology
In addition to its performance and comfort features, the BMW M4 Competition Convertible is packed with advanced technology. The car comes equipped with Bluetooth connectivity for both audio and telephone functions, allowing you to stay connected on the go. The automatic headlights and automatic A/C system ensure optimal visibility and climate control, adapting to changing conditions effortlessly. The inclusion of BMW Apps further expands the possibilities, allowing you to access a wide range of applications right from the car's infotainment system.
Exquisite Design
The BMW M4 Competition Convertible not only delivers on performance and technology but also boasts a head-turning design. With its sleek lines, aerodynamic curves, and a retractable roof, this car is the epitome of elegance and sportiness. The carbon fiber interior adds a touch of sophistication and modernity, making it an absolute visual delight.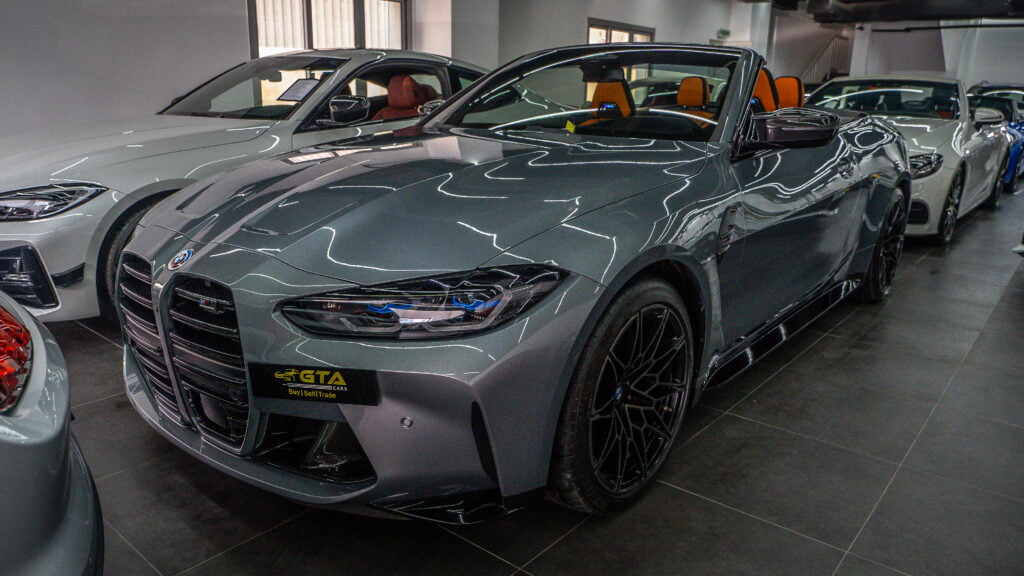 What do our experts say
Taz, Showroom Manager: "When it comes to the BMW M4 Competition, we're talking about the whole deal. This extraordinary machine offers style, performance, and an exhilarating open-top experience. It's a car that demands attention and delivers an unforgettable driving sensation."
Liam, Consignment Specialist: "The BMW M4 Competition Convertible leaves its competitors in the dust with its raw power and exhilarating performance. With a commanding 3.0-litre I6 Petrol engine that roars with 510 horsepower and an impressive 650 Nm of torque, it outshines the Porsche 718 and Jaguar F-Type, with their smaller 2.0-litre and 3.0-litre engines."
Jay, Sales and Consignment Supervisor: "The BMW M4 Competition simply has it all! From its aggressive yet stylish look that turns heads wherever it goes, to the unrivaled performance and drive that leaves enthusiasts craving for more. It's a package that cannot be missed."
Final Thoughts
If you're in the market for a high-performance convertible that combines power, luxury, and cutting-edge technology, look no further than the BMW M4 Competition Convertible. With its impressive features, excellent condition, this car represents an incredible value. Don't miss out on the opportunity to own a piece of automotive excellence – visit GTA Cars today and experience the thrill of the BMW M4 Competition Convertible firsthand.